Stormy is a 14 hand Welsh cobb who can do it all, Barrel racing, Jumps the moon, has been to Lexington with a 4-H rider with great success and enjoys her Jumping.
Mini Whinney is a 12.5 hand chestnut pony hunter who rides western as well.  She has competed to the 2'6″ level.  She is an 11 year old.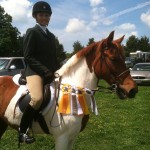 Precious Jim (PJ) is a paint pony, 15 years old who can do it all! Weatern, Gymkhanna, Huntseat, Jumpers, He has a lot of energy and loves to go, go, go…..  He competes up to the 3′ level.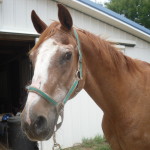 "Personality"  is a 30& year old quarter horse who is still going strong.  He is wonderful with children and small adults.  We call him "Perfect Persy"     Persy has gone to Heaven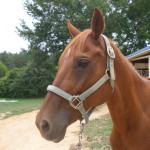 "Hokie"  is a 19 year old Quarter Horse who has a lot of energy. Rides Western and Huntseat on the flat.  Is not a fan of Jumping but loves barrel racing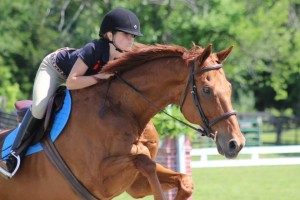 "Cheeseburger in Paradise"  has gone to heaven 😢is a 22 year old schoolmaster.  When you ride him you feel like you're in paradise.  He is an awesome huntseat – equitation horse and will work under western tack too   Paradise is in Heaven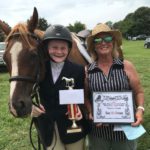 "TOUCH OF TOBASCO "  Is a 2009 Thoroughbred gelding.  He is a 16 hand chestnut with lots is chrome. He works well in both the hunter and Jumper ring.  Tobasco is in Heaven.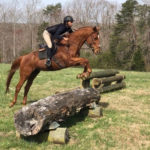 Fasterthanathan is a 2013 OTTB woh love just about all riding  will work Huntseat, Jumpers, and Western  he's an all around amazing guy 💝